Pride around the World: Brazil
In June 1997, 2,000 people took to the streets of Sao Paulo to protest discriminatory laws against the LGBTQ community in Brazil. While it wasn't the first sign of a revolution in that country, it turned into a landmark occasion for LGBTQ members across the globe. But before that, the protests were preceded most notably by a gay magazine in 1979, the formation of the nation's first gay rights organization Grupo Gay da Bahia in 1980 and the Pride parade in Rio two years prior.
Within 10 years, the 2,000 attendees would turn into 2.5 million, shattering the world record for the largest Pride parade in 2006. Complete with performances, debates and markets often open weeks before the scheduled event, the four-day festival concludes with a 4.2 kilometre parade that spans from the Museum of Art of Sao Paulo to the Praca Roosevelt. It's an eight-hour journey that contains floats with celebrities, politicians and maybe even several of the 400,000 tourists who have come to see the show.
It isn't all just spectacle, however, as the event still maintains its status as a political demonstration through its annual theme, often relating to a pressing issue regarding the community. The 2022 festival concluded on June 19, carrying the theme "Vote with Pride" as the general elections near.
Through the help of Sao Paulo and other major Pride events, Brazil has undergone a complete legal transformation in the past 10 years with the full legalization and protection of LGBTQ rights nationwide taking place from 2011-2019. Unfortunately, however, legislation doesn't always reflect reality as Brazil is reported to have the highest LGBTQ murder rate in the world, with trans individuals often experiencing harassment and ridicule from the general public on a daily basis.
There is still a section of the population that chooses to ignore the anti-discrimination laws, leading to events such as gay congressman Jean Wyllys' resignation and flee from the nation after receiving hundreds of death threats. Despite this, the LGBTQ community doesn't seem willing to back down either, as Jean was soon replaced by David Miranda, a gay representative himself.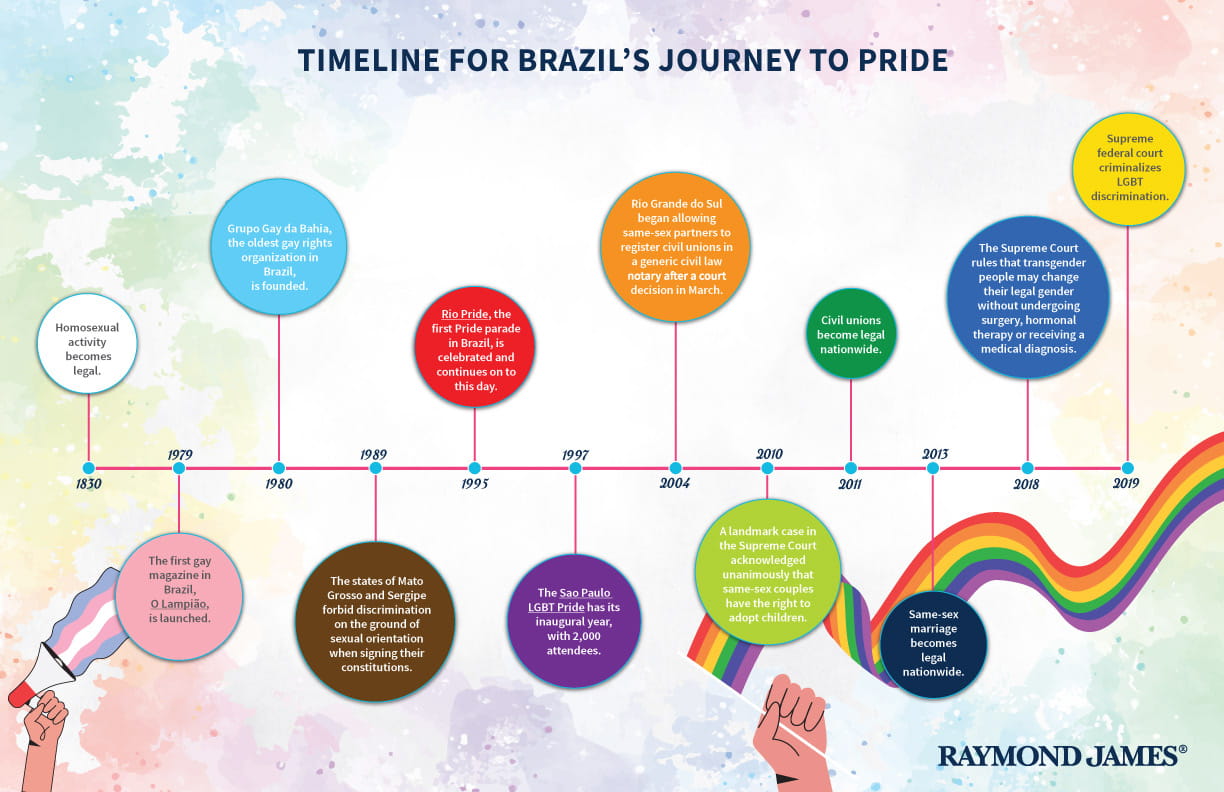 Did you know that in the Maori language the word for a relationship between two people of the same sex is "takatāpui"? More details coming up next week where we discuss Pride in New Zealand.